YouTube is the most widely used video-streaming platform on the internet. Because of its large viewership and lucrative monetisation program, it attracts a large number of video producers from across the world, all of whom compete for the same number of views from the same audience. This is one of the reasons why the rivalry on YouTube is so strong.
If you want to ensure that your videos are seen by the most people possible in such a competitive environment, you must rank at the top of youtube search results. Because it is only via this method that others will be able to locate your video. If, on the other hand, your video appears anywhere at the bottom of the search page, it will be buried in the sea of infinite videos and will be overlooked by a majority of viewers.
So, what are the best strategies for ranking at the top of search engine results? Well, there are a variety of marketing strategies that can be used to increase your visibility at the top of search results, but Search Engine Optimization (SEO) is one of the most powerful.
What is Youtube SEO?
Search Engine Optimization (SEO) is the process of making specific adjustments to the content of your videos, in order for your video to appear as the top result on the page when people search on YouTube for videos related to your speciality. SEO makes this possible since it assists the YouTube search algorithm in better understanding the substance of your videos.
Moreover, the better the algorithm knows your video, the more likely it is to recommend it to audiences that are seeking similar types of material. All of this eventually helps your videos to be found by more people on youtube and help in increasing the growth of your youtube channel.
Best free tools for youtube SEO
1.Youtube Analytics
When it comes to assessing your channel's strengths and weaknesses, YouTube Analytics is unquestionably the greatest tool available. It offers you detailed insights into the performance of your videos and the characteristics of your viewers, both of which can help you significantly enhance your performance.

Learning something about your viewers, the type of content that captures their attention and keeps them there, the videos they love to share, can provide you with invaluable insights for sustaining and developing your YouTube presence. It's also helpful to be conscious of which one of your videos are generating the most subscriptions for your channel, because new subscribers offer you a considerable benefit in YouTube searchEncourage your viewers to subscribe, like, and comment on your content, analytics helps you will all of this, which when done correctly, is a certain approach to improve your search engine rating.
Furthermore, we know that all YouTube platforms give a lot of importance to watch time. Analytics help you here as well by providing you with detailed reports on your Watch Time and Realtime reports. It also helps you examine the length of your average view and the percentage of your video that has been viewed, as well as your audience retention, and so much more.
It's totally free of cost and is available within the youtube platform itself so you don't have to go anywhere.
2. Google Trends
When it comes to optimising your YouTube videos, the best thing you can do is to make videos based on what your audience finds really interesting. What you need to do here is to find a way in which you can investigate the latest trends and areas of interest within your niche that affect your audience currently.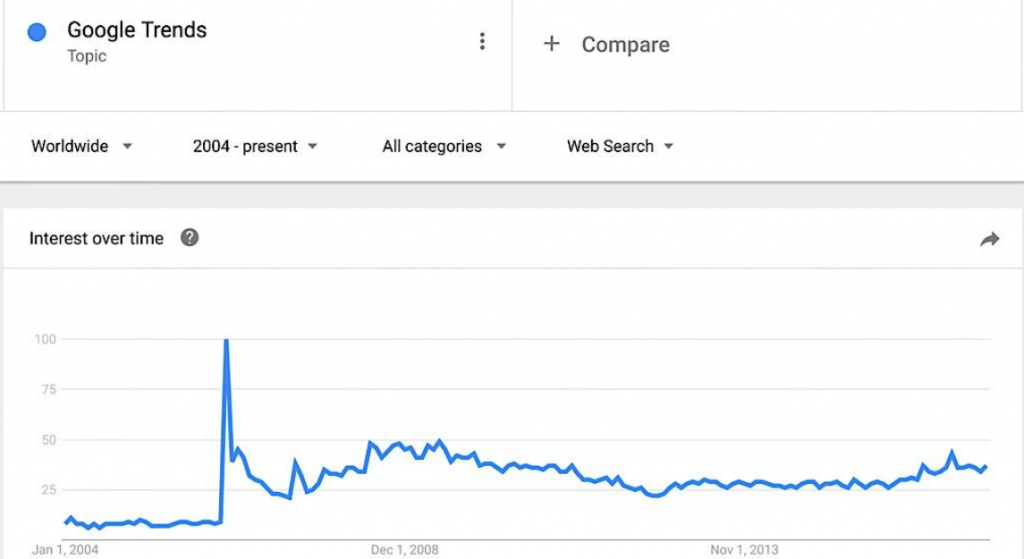 Google Trends is a good place to start your investigation. To do so, you need to type in your primary topic and select the search platform as youtube. Then select a geographical location, genre, and time period to filter down the search results. You can also add an additional topic other than your main topic and then compare the results of both topics to see the way these topics compare against one another. This can help you find which topic has more appeal to the audience.
Google Trends also provides a list of related inquiries for every topic and also maps that show where people are most interested in a certain topic around the world. If necessary, you may also download, embed, and distribute all of this information. And this tool is also absolutely free to use.
3. Google Keyword Planner
When it comes to SEO, putting in the necessary effort to choose the most appropriate keywords for your video is arguably the most important thing you need to do.

Allow us to move our attention to Google Ads' Keyword Planner! It's one of the greatest free tools available and once you have a theme for your video in mind, you can conduct a raw keyword study to uncover search keywords and queries that have the most potential for attracting viewers.
Search Engine Optimization (SEO) Tool generates a large number of keyword suggestions based on your main term or phrase. You may narrow down your search results by using the search filter settings. You can also reduce your choices by looking at the average number of searches per month and the level of competition for each keyword. After that, you may export your relevant keywords with a single click, complete with all metrics, and use them for your video.
4. Rank Tracker
Rank tracker is a dedicated keyword analysis tool that lets you analyse youtube search data very deeply to make meaningful conclusions.  Search traffic, estimated visits, competitiveness, and other important information are displayed in the Rank Tracker, which may be used to take keyword ideas from YouTube's suggestions algorithm and use them to make your videos better.

You may also utilise Rank Tracker to perform a fast ranking check, which will reveal the keywords that are most frequently associated with video results in SERPs. You can also find the keywords with the biggest search volume. These are the ones that are most effective to assist you to rank higher in organic search results.
5. Tube Buddy
When it comes to YouTube SEO, wasting time is not an option if you want your videos to rank higher in search results. There is little you can do once the 48-hour deadline has passed. TubeBuddy is a browser plugin that simplifies channel management by assisting you with things like enhancing titles and descriptions, using tags, annotations and cards, and much more.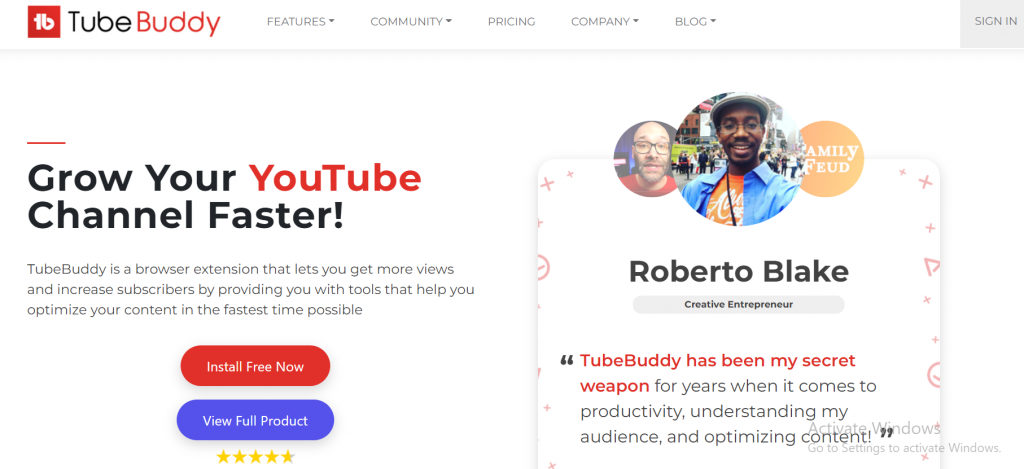 Once the technology has been integrated with your YouTube channel, it will give you vital information regarding all of your YouTube videos. By retrieving any videos tags, you may increase your organic reach while saving a significant amount of time that would otherwise be spent and wasted.
6. Canva
Channel art is something most people don't think about. However, all of the most successful YouTubers understand the significance of channel art in attracting viewers to your channel. When it's about SEO on youtube, there are a few important graphics that you need to have. These are a banner for your channel, a logo and thumbnails for all your videos. 

When it comes to any form of graphic design, Canva is a fantastic tool to have at your disposal. You can create new graphics from blank or navigate through the themes and select one of the templates that the tool has to offer. Canva's drag-and-drop interface allows you to use professionally created layouts and further edit them as per your needs, resulting in visually appealing and distinctive visuals, as well as the ability to completely redesign the look of your channel.
These factors influence the first impression that your channel and video have on your audience, which ultimately makes a significant impact in terms of whether they are going to click on your videos or not.
---
Some useful SEO tips for Youtube!
ite short yet curiosity arousing titles
Write video descriptions and channel description
Find relevant keywords
Use keywords in title and description
Add tags and categories for your videos
Make eye catching thumbnails
Promote on social media